Whether you fancy a bit of DIY, or you're drowning under a never-ending pile of builders waste that could do with shifting, look no further than our Romford DIY and Builders Waste Removal Service!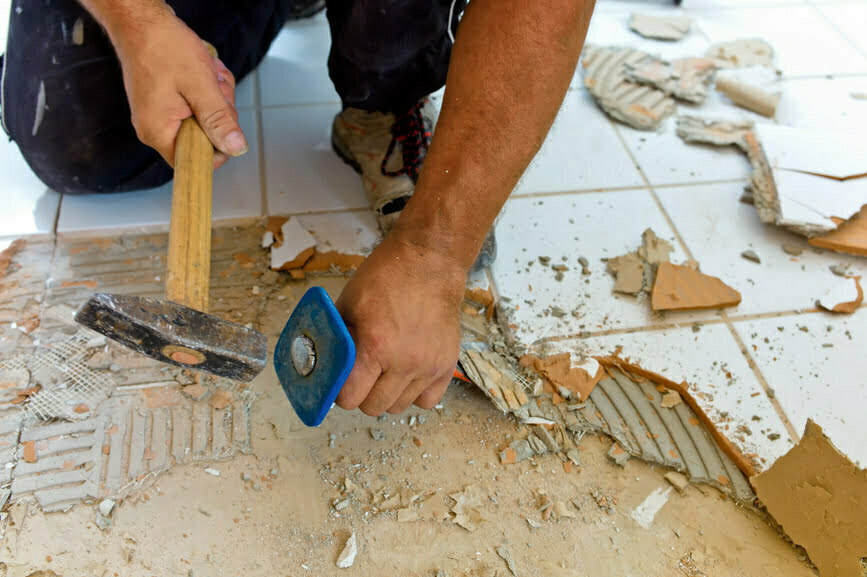 Our completely transparent same day service is not only affordable, but quick and totally effective. Our friendly, uniformed two person teams are happy to remove all manner of builders waste, such as:
Old bathroom and kitchen fittings
Rubber and masonry
Plaster
Soil
Cables and wiring
Whatever needs shifting, you can be sure we're up to the task! Additionally, as fully licensed waste carries, you can rest assured that all your waste will be properly disposed of. We are proud to say that 80% of all the waste we collect is either reused or recycled.
This is how we do it
Our same day DIY and Builders Waste Removal service operates 7 days a week, from 7am to 11pm, and as a result we are able to find a way around even the most uncompromising of schedules. To ensure you don't spend all day waiting around for us to arrive, we book in two hour slots.
An hour before we arrive, we will call you with a free, no obligation estimate. This includes labour, transportation and disposal fees, and as you only pay for the space in our truck you actually feel, we guarantee you won't get any nasty surprises when it comes to paying the bill.
Builders waste removal can be a messy task, in the event that we have to cart any waste through your house, we will bring and install our own dust-sheets to ensure your carpet is kept as pristine as your newly clear garden. We'll even sweep and tidy up before we leave, meaning there is literally no hard work for you to do!
Call us 
Give us a bell on 01708 548818, or alternatively you can always contact us online .